Services
Import Logistics Company
DSI Logistics is a third-party logistics company operating out of Port Wentworth, Georgia, just outside of Savannah. Using our innovative and efficient technology, we're a one-stop shop for logistics management, from transportation and warehousing to re-packing, cataloguing, and crating. Safety of our employees, our partners, and our community is our number one priority when it comes to the handling and management of products.
Supply chain management, the management of the flow of goods and services, involves the movement and storage of raw materials, of work-in-process inventory, and of finished goods from point of origin to point of consumption. Since 1989, DSI Logistics has provided inbound and outbound supply chain logistics for a variety of industries, including the following:
General Retail
Appliances and White Goods
Paper and Forest Products
Food and Beverage
Metals including Coils, Sheets, Ingots, Sows, and Billet
Project Cargo — Flat Racks and Heavy Weights
Bulk Transload — Rail and Truck to Container
As a third-party logistics company, we offer a variety of first mile/last mile solutions to ensure your goods get from point A to point B as quickly, safely, and inexpensively as possible.
Warehousing
We have over one million square feet of contract and public warehousing assets in Savannah for global logistics and distribution. The DSI Logistics team works with you to determine the best warehouse solution for your products, budget, and other business requirements.
Transportation
Our commitment to reliable, safe, and cost-effective supply chain management is reflected in our intermodal transportation services. We offer the largest fully indoor railcar loading capabilities in the area to fully serve our customers' needs.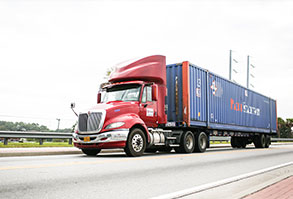 Value Added Services
As a full-service logistics planning company, our investment in technology and hands-on approach allows us to offer additional benefits, including product and display assembly, labeling and compliance, repacking and repair, shrink wrapping and crating, and more.
3PL
As a third-party logistics (3PL) company, we serve as a one-stop shop for your supply chain, including packaging, transportation, distribution, and warehousing. By trusting in our customized 3PL solutions, you can focus your time and attention on the important day-to-day operations of your business.
Freight Forwarding
DSI Logistics offers freight forwarding services, acting as a broker between our customers and carrier partners. We arrange packaging, shipping, and storage; negotiate pricing; find the fastest routes; and manage ongoing logistics.
Drayage
From door-to-door to intermodal options, drayage can quickly become complicated and costly without using a third-party logistics company. We offer a comprehensive range of drayage services to get your products to their destination as efficiently as possible.
First Mile / Last Mile
Our customers have peace of mind knowing their products are in good hands from the moment those products leave the warehouse to when they reach their destination. Our reliable first mile/last mile management alleviates stress for companies in a variety of industries.
Supply Chain Management
Effectively combining state-of-the-art technology and exceptional customer service, DSI Logistics offers a variety of supply chain management (SCM) solutions that positively impact the process from initial planning to execution.
Request a Custom Quote
To learn more about what logistics services we offer our customers or request a rate for your supply chain and shipping needs, contact DSI Logistics. Our team of experts will work with you to determine the best solutions to fit your needs and budget.