About DSI Logistics
Professional. Reliable. Innovative. Experienced.
Overview
DSI Logistics is a third-party logistics company (3PL) operating as a value-driven, integral supply chain partner. Operating more than 1.2M square feet of warehousing and distribution space along with an integrated drayage and transportation model, DSI Logistics offers a wide range of services to customers in many different industry verticals.
For more than 30 years, DSI Logistics has been providing import, export, and domestic shipping expertise, along with value-added services to manufacturers and retailers across many industry segments, including general retail, appliances, forest products, paper and pulp, metals, and other industrial commodities. DSI Logistics' customers have come to expect the highest level of service and efficiency through a highly trained team and Tier-1 technology.
Mission Statement
At DSI Logistics, our mission is to be an integral part of the supply chain by providing superior logistics services to ensure each customer's success. We will develop talented people, invest in technology and design creative solutions that drive results in a fun, competitive and safe environment.
Vision
DSI Logistics will be a trusted and reliable company throughout North America with a passion for innovation and excellence.
Value Proposition
Our innovative approach to logistics helps global companies eliminate waste in their complex international supply chains.
Left to right: Paul Bebelos, Shannon Bunton, Lee Whitley, Justin Redmond, Tori Burnette, Mike Winston
Company Culture
We're committed to being a trusted and reliable company by being innovative professionals who strive for excellence.
That's why we work hard every day to be an integral part of the supply chain by providing superior logistics services to ensure our customers' success. Our employees help to make this happen. DSI Logistics employees share the company's core values and have what it takes to work safely, responsibly, and professionally.  Employees are our most valuable assets. That's why we invest time and resources to properly train them and to give them the flexibility and the tools that they need to get the job done right the first time.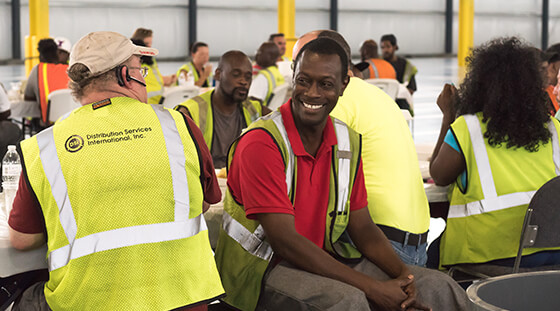 Entrepreneurship
Encouraging innovation
Integrity
Building trust and reliability
Excellence
Going above and beyond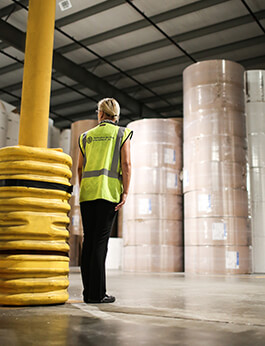 Trained Team
Providing cross training and strengthening expertise
Safety
Ongoing commitment to safety in everything we do
History
DSI Logistics was founded in 1989 and has operated successfully for more than 30 years as a privately held firm. The company was created by experienced warehousing and logistics managers, led by past President Wayne Winskie, to provide efficient warehousing services for companies using the port of Savannah for international distribution.
DSI Logistics built a strong reputation and maintained its operations as a boutique provider until the mid-2000s when a new high-growth strategy was implemented to transform the company and its operations. During the following 10 years, DSI Logistics executed an aggressive expansion of its facilities and operations and grew from 13 to over 130 associates.
Today, DSI Logistics is a leading 3PL in the region that continues to strategically invest in capabilities that deliver a reliable and efficient service for our customers.
Progress
Our industry has seen a lot of changes since 1989, but one thing has remained, and that's our company's drive to be better than the rest. From investments in modern technology to the addition of over one million square feet of space, we are growing for the future.
DSI Logistics opened a new 220,000 square-foot rail served warehouse facility in August of 2017.